Sports Chiropractic at Chiropractic Fitness
We love caring for athletes of all ages and abilities! Our Chiropractic Fitness chiropractors provide state-of-the-art chiropractic and functional rehab treatment to everyone from casual weekend warriors to professional hockey and football players.
The Chiropractic Fitness Difference
Many practices claim to provide sports chiropractic, but we have the education, certification and experience to back up that claim! We have a Certified Chiropractic Sports Physician®, and we stay current on all the advances in sports medicine. We recognize imbalances and biomechanical defaults and address them with personalized, comprehensive chiropractic and functional rehab programs, which may include
Vibrating foam rollers
Percussion guns
KinesioTaping®
Functional Movement Screening
Injury Prevention & Sports Performance
Rehabilitation Exercise
Cupping
Ultrasound
E-stim
Optimal Performance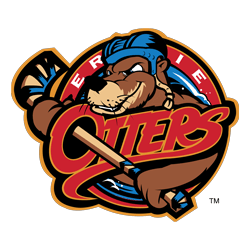 We'll treat you with the same outstanding level of care we provide the Erie Otters – but your treatment will be individualized to meet your specific needs. We take the time to educate you about what's going on with your body, as well as what we're doing and why, so we'll never be pushing you out of your comfort zone.
We offer a variety of chiropractic techniques and functional rehab modalities to help you achieve your health and wellness goals. The benefits of our care include
Reduced pain
Increased function
Achieving optimal performance
Optimal performance means allowing your body to function at its highest level, without drugs or surgery, so it can heal itself and you can achieve lasting wellness – on the playing field, and in life.
NEW PATIENTS »
The Demands of Sports
We understand the biomechanical demands athletics place on the body, and the types of injuries that athletes typically suffer. Our continuing education as well as our experience treating elite athletes gives us the skill to properly diagnose and treat competitors at every level.
We love helping athletes recover from injury so they can get back to the game – or helping them achieve an even higher level of performance than before.
Book an Appointment
If you've been sidelined by an injury or simply want to take your game to the next level, contact us today to schedule your first appointment and get treated like the pros!
---
Sports Chiropractor Erie PA | (814) 824-6442