Dr. Ashlyn Hulse
Chiropractic has been a part of my life since I took my first breath, so you can say it was my destiny to pursue a career in the field.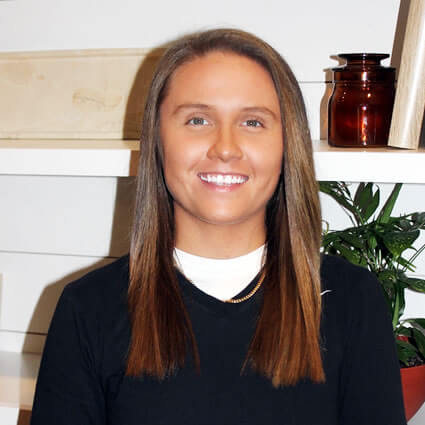 Dr. Ashlyn was born in Davenport, Iowa, where chiropractic itself was founded, and her father-Dr. Richard Hulse-graduated from Palmer College of Chiropractic. From there, Dr. Ashlyn moved to Erie, where her dad began his career.
Experiencing the Effects of Chiropractic
Dr. Ashlyn graduated from Harbor Creek High School, where she was an all-year-round athlete. "With several sports injuries throughout high school, I experienced the benefits of physical therapy and chiropractic together. The natural and holistic approach is what has always been appealing to me."
For Dr. Ashlyn, the combination of this type of approach, and her father introducing the field to her at a young age, was the beginning of her dream to become a chiropractor.
Education and Professional Development
After graduating from high school, Dr. Ashlyn went to Mercyhurst University, where she received her Bachelor of Science in Biology. Through college, she became interested in nutrition, exercise and the body's ability to heal itself.
"I was intrigued by how chiropractic assists the body in healing correctly and decided that I wanted to be a part of this process. From there, I attended D'Youville College in Buffalo, New York, for chiropractic school." Dr. Ashlyn graduated in 2020 with her Doctor of Chiropractic.
EXPLORE OUR SERVICES »
Returning to Her Roots
As family is important to Dr. Ashlyn she decided to return to Erie to begin her career. She looks forward to continuing her education by becoming a Certified Chiropractic Sports Physician® (CCSP®) and getting certified in Kinesio-Tape and Graston Technique.
Book an Appointment
Contact us today to schedule your appointment with Dr. Ashlyn!
---
Dr. Ashlyn Hulse | (814) 824-6442